we are eta
A Company You Can Trust
What if someone else could do the planning for a change?
Established 1991
We Can Help You

Bring Your Class To Life

Since our beginning in 1991, Educational Travel Adventures has taken thousands of students on tours throughout the world. We know that there is no tool more powerful than seeing your classroom come to life in the real world. That's why we strive to provide unique learning opportunities that meet your specific educational goals, making each of our programs the educational experience of a lifetime for your students.
Your Dedicated team
Start To Finish

, Our Team Is There for You

From our friendly and talented Sales Team to our dedicated and knowledgeable Tour Managers, the ETA Family is a tight-knit group of people with far-reaching connections that works together to create one-of-a-kind educational programs.

Our experienced team of industry veterans continues to further their knowledge with attendance at industry conferences and webinars. At least half of the employees at ETA have been with the company for more than ten years! When new employees join tour team, they undergo a three part interview process that includes references and criminal background checks.

While our home base is in New Jersey, ETA employees work across the United States and the world! We have former educators, travel gurus, band directors, IT wizards, artists, and many other diverse skills represented in our team that lend themselves to planning and executing stellar educational and performance tours for students. Interested in learning more about our incredible team? Click the link below!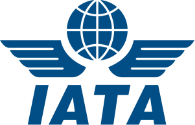 Travel with ETA: How it Works
Customize Your Trip
Request a quote online by providing some general information about your trip & goals. One of our expert Tour Consultants will help you plan your trip and build a personalized proposal.
Enrollment & Online Registration
Once you've briefed your travel group on the details, traveler enrollment begins. Travelers will fill out room assignments and administrators complete the easy online registration.
Final Follow-up & Travel!
Have one final follow-up with ETA prior to your trip to verify you have no additional questions or concerns. After you've departed, we can always be reached on our 24/7 phone line.
Frequently Asked Questions
Below are some of the questions we often get when helping schools, groups and organizations plan trips. If you don't see your questions answered below, please contact us.
Can I customize my trip with ETA?
Our experienced team will customize a program to suit your needs. Our professional Tour Consultants will help set up an itinerary that will complement the classroom experience by incorporating elements of your curriculum into the tour. You tell us your vision for the program, and we will do the rest! Whether you know exactly what you are looking for in a program or are interested in new ideas and suggestions, our aim is to make sure that your program meets your specific educational goals.
What safety measures does ETA take for trips?
Your safety is our first priority from conception to completion of each program. We understand that safety and risk management are year-round tasks that require ongoing learning, improving and adjusting. For this reason, we begin with meticulously planned programs and detailed emergency plans, while continuously evaluating our policies, procedures and protocols.
What kind of experience do your Tour Managers have?
Tour Managers are vital to the integrity and safety of our programs. Accompanying each group is a dedicated Tour Manager who has been carefully selected for his/her experience working with students, responsibility, organization, language skills, knowledge of the destination, flexibility and sense of humor. Our Tour Managers are well-traveled, enthusiastic and love sharing their life experiences to create the best possible program for students.
They will be with you throughout the entire tour and will take care of all included sightseeing, activities, accommodations, transportation and meals. This allows you to focus on the students and enjoy the tour without worrying about logistics.
Are ETA trips private or combined with other schools/organizations?
All of our tours are private. The trip is tailored to the needs and interests of you and your school. We only combine groups at the request of the school.
How do I plan my trip with ETA?
To plan your group's educational or performance tour, please reach out to us via our Request a Quote page or call us directly at 1-866-273-2500 to speak with a representative. You can also email us at info@etadventures.com and one of our representatives will respond within 24 to 48 business hours.
…I would not travel with any other company.
Cynthia
Stockton, CA